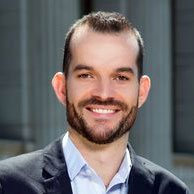 Dr. Sternberg is a protein-RNA biochemist and CRISPR expert. His research focuses on investigating CRISPR-Cas, and harnessing these systems for biotechnology applications ranging from viral RNA diagnostics to precision DNA editing.
Dr. Sternberg received his BA in Biochemistry from Columbia University in 2007 and PhD in Chemistry from the University of California, Berkeley, in 2014. His doctoral research under the mentorship of Dr. Jennifer Doudna, Nobel Laureate, focused on CRISPR systems for genome engineering applications.
He has received many prestigious awards. His work has been published in Nature, Science and Cell. He is the co-author, along with Dr. Doudna, of "A Crack In Creation", a popular science book about the discovery, development and applications of CRISPR-Cas9 gene editing technology. He is an invited speaker internationally. He was also a Tedmed 2015 speaker on the transformative power of CRISPR.